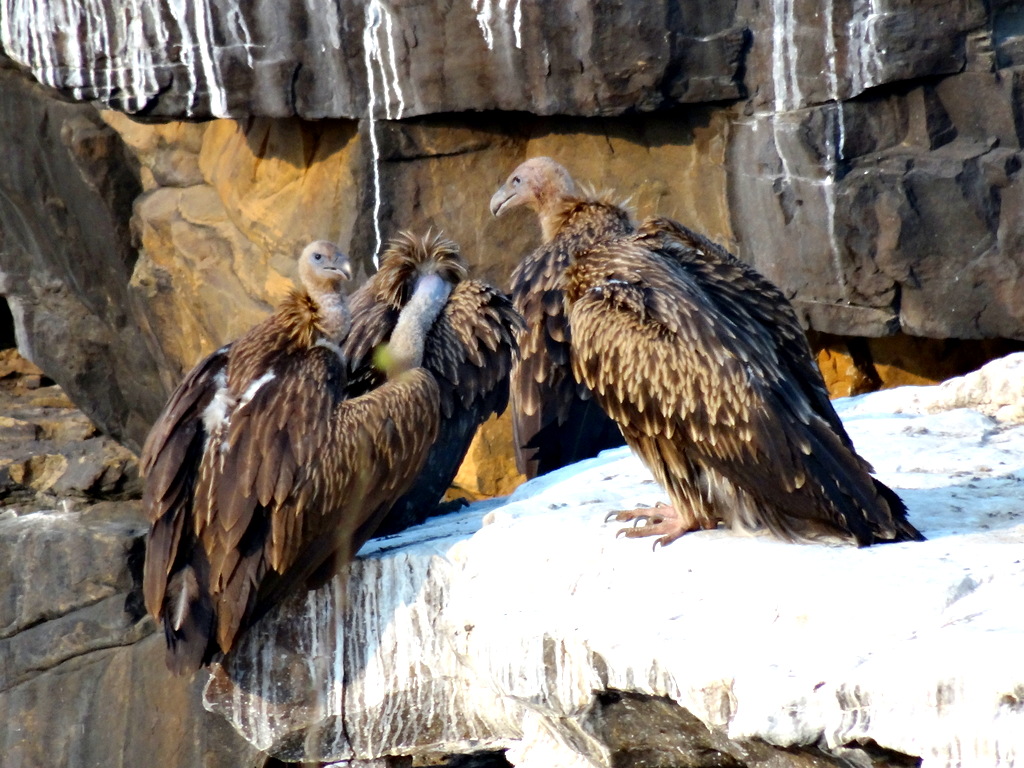 The dramatic decrease in the population of three of India's eight Vulture species has been of great concern to conservationists. This Vulture crisis was discussed in many fora and detailed studies were conducted to determine the cause for the same.
Extensive and reliable research has indicated that the use of Diclofenac as a veterinary drug for the treatment of various ailments in livestock is the primary cause for the decline of the Whitebacked, the Longbilled and the Slender- billed Vulture numbers in India. Consumption of carcasses of animals that were treated with Diclofenac led to Visceral Gout and death of the Vultures. Having identified this fact it was recommended by the scientific community in early 2004 that Diclofenac be banned. Recognising this fact, in September 2004 the Ministry of Environment and Forest too suggested that the veterinary use of Diclofenac should be phased out. Phasing out of the drug within six months was also discussed at the meeting of the National Board of Wildlife in March 2005. Despite this no formal action was taken by the Government to ban the veterinary use of this drug.
In April 2006 CAT decided to file an Intervention Application at the Supreme Court of India in order to enforce a ban of Diclofenac use. And with the help of our legal team, we were able to get a petition prepared within a few weeks. The fact that we were about to file court proceedings itself was enough to get the Government of India to ban the veterinary use of diclofenac.
Intervention Application for seeking ban on use of diclofenac
Just prior to our application being filed at court, on 11th May 2006 the Drug Controller General of India in a notification to all State Drug Controllers has directed the ban of manufacture of Diclofenac drugs and the phasing out of the same from the market within 3 months time.
Order of the Director Controller General (India)