DNA Correspondent, 14 July 2017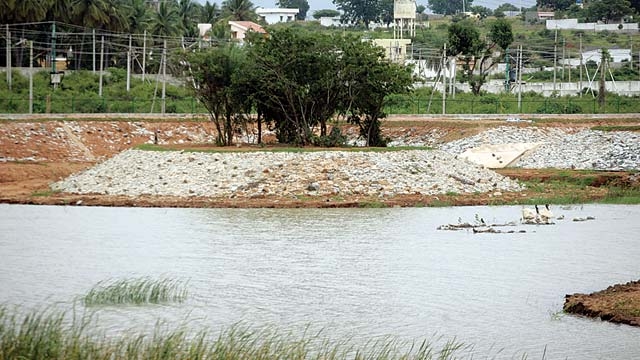 Despite repeated reminders, the Centre and the states were unable to account for the Rs 900 crore disbursed to protect the Ramsar sites.
Under the Ramsar Convention of 1971, named after an international treaty signed in Ramsar, Iran, in 1971 for the protection of wetlands, India has identified 26 such areas.
"We will call the secretary and pack him to jail," an irked bench led by Justice Madan B. Lokur said when the Centre sought six months' time to file a response.
The Centre said that it had sent a communication to all the states and was waiting for their response.
To this, the bench said, "What is your role? You write a letter, they (states) don't reply. Then tell us that you are no more than a post office. The Ramsar (agreement) was signed by the Union of India, not Himachal Pradesh."
The bench added: "India is supporting the Paris Accord. Is this the kind of support you are giving? How do you show your face to the international community? Is this the respect you have for international conventions?\"
Referring to the Paris accord, the bench raged on: "We are not talking about some local agreement."
Addressing the petitioner, a visibly frustrated Justice Lokur also said: "You might as well withdraw your petition. Otherwise, you will get blood pressure, and so will I."
Marshes, peatlands, man-made reservoirs, tanks, lakes and inter-tidal areas all qualify as wetlands and they serve as a rich habitat for birds and aquatic life. They are also economically beneficial as a source of food, drinking water and livelihood for farmers and fishermen, and serve as flood barriers as well.
Earlier this year, the bench had directed the Centre to frame a policy to protect 2,01,503 wetlands, or more than 7 lakh hectares, in the country by June 30.