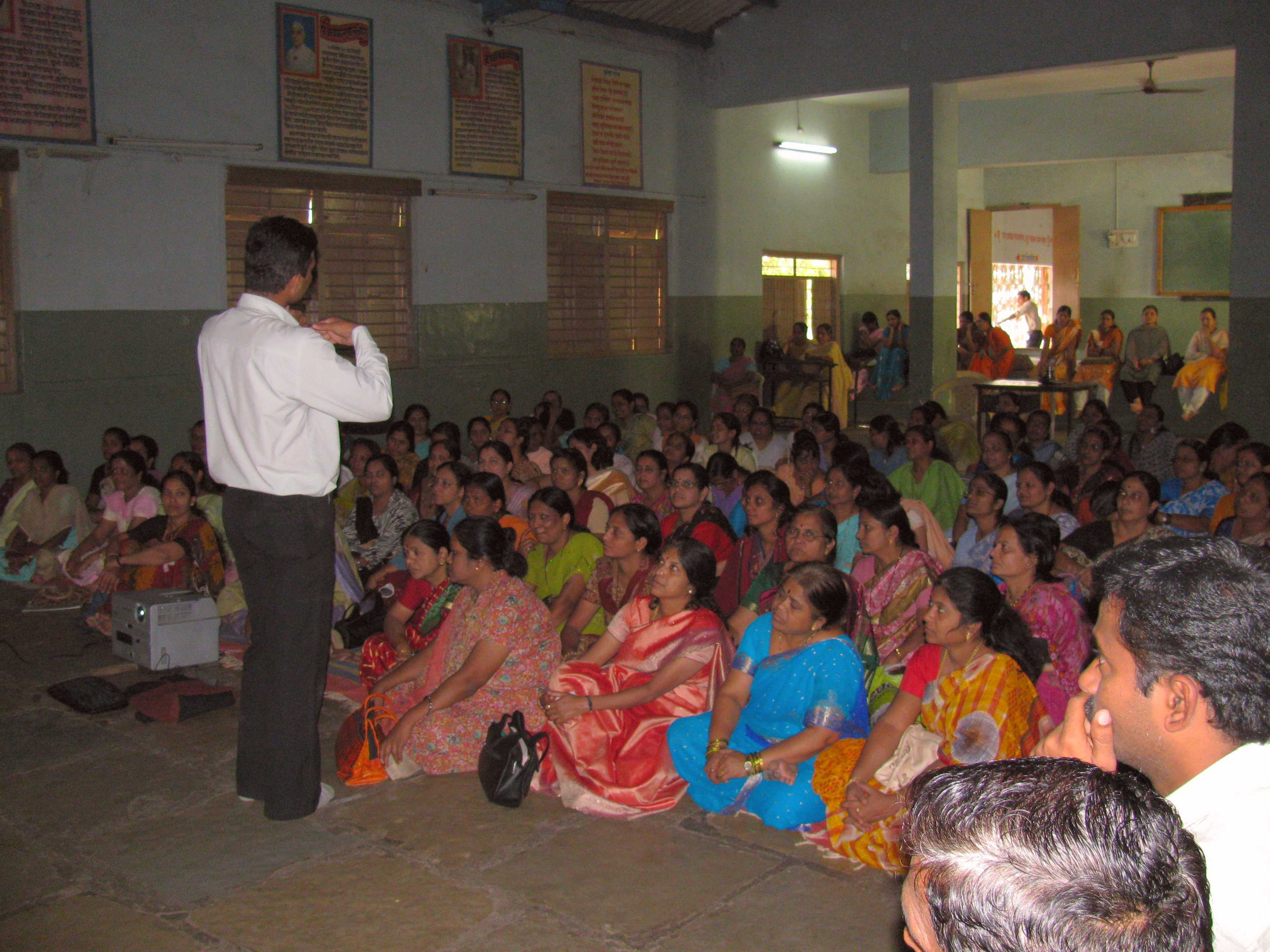 CAT along with the Pune Municipal Corporation (PMC) has initiated the Think Green programme in Pune.
A one year agreement had been executed between CAT and PMC running from October 2008 – October 2009.The Pune Municipal Corporation financially supported this project and provided office space to set up a knowledge and activity centre. PMC also provided access to the 60 schools for activities of this project.
The objectives of this project were:
To sensitize and train teachers to build a sustainable and long term Environment Education Programme in 60 PMC schools.
Sensitize students through the Environment Education Programme and create a resource pool of future conservationists in them.
The programme worked to unite 60 PMC schools, including 20 secondary schools and 40 primary schools spread across the city of Pune. At least one teacher from each school was part of this programme. Students of class 8 of the secondary schools and class 6 of the Primary schools were targeted in this project. During this project, CAT has conducted 7 different subjects in the different schools. Teachers have been demonstrated various teaching techniques. CAT also organized an exhibition displaying various projects undertaken by the 60 schools in October 2009.
Outcome
CAT addressed a number of teachers for teacher training workshops from October 2008 to date. We organized one two-day workshop for the teachers of the 60 participant schools in March 2009. In addition to this CAT addressed teachers participating in 6 other workshops organized by the Education Board of the PMC as well as the Sarva Siksha Abhiyaan in Pune. We also conducted student interaction sessions in all 60 schools from December 2008 to March 2009 and again from June 2009 till October 2009. A total of approximately 410 school sessions have been conducted by CAT for this project.  An Environmental Education Office and Knowledge Resource Centre have been set up at the Dadoji Konddev Vidya Mandir, Near Sath Toti Police Chowkey, Kasaba Peth, Pune 411011. This centre has been set up with a number of reference books across diverse levels for use both by students as well as teachers covering a wide range of topics of Environmental Science. In addition to the library the resource centre also holds a number of display material such as posters, models and activity sheets.